Capture your wedding in a 360 degree, 3-D video that places you virtually back into the middle of the action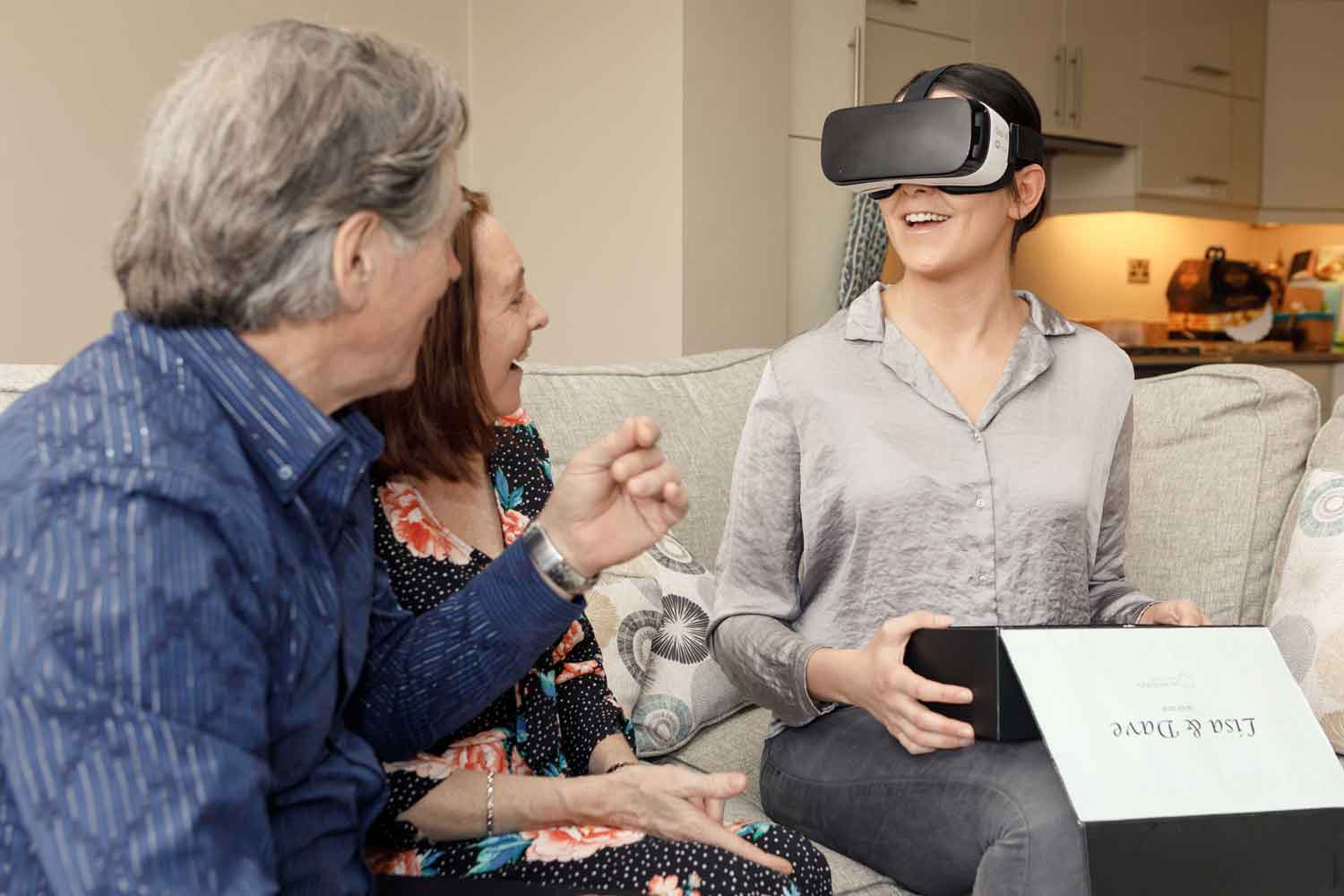 Experience Virtual Reality
Simply put, virtual reality is a 360-degree, 3-D video that virtually places you directly into the middle of the action. Imagine being able to re-experience the best day of your life, witness the reactions of close relatives that you may not have seen on the day, share the experience with relatives and loved ones who may not have been able to make it to your wedding. As part of the package, VR weddings provides you with a virtual reality headset containing the best moments from your wedding, allowing you to get as close to the memories year after year. For many couples, this immersive video transports them back to their wedding day in a way that standard video can't, allowing them to relive how they felt in that moment.
How it Works
We have a range of options to suit your budget and requirements. Once your preferred option has been chosen, a pre-production meeting will take place at the wedding venue to establish the running order and best camera position for the key moments throughout the day. On your wedding day, and experienced 360 camera professional will capture all of the pre-planned footage. This is then post produced in studio to create a beautifully edited piece of virtual reality content. This content is then placed onto the most modern headset available on the market – The Oculus Go, and is delivered to you within 2 weeks after your wedding date for you to enjoy and keep.
Testimonials
VR Weddings were fantastic. They discussed with me in detail the best moments from my wedding to capture in 360° following an on-site visit to my wedding venue. I was thrilled with my virtual reality content, and got to see some parts of my wedding, people, and reactions that I didn't on the day due to so much going on. I have also been able to share this with friends on social media. I would highly recommend VR weddings to anyone planning their big day!
Hello
Address:
Clonmel, Tipperary